Fall Conference News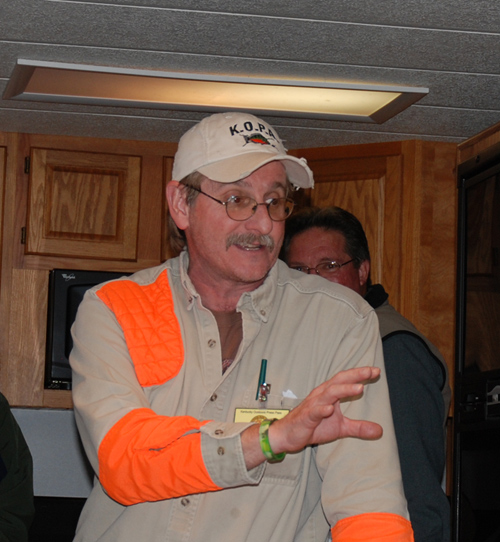 News: From president Tom Clay


Hi I hope this letter finds you in good health.
October 13, 2019
1pm

A cold metallic ringing pulled me from my sleep: the time was 1:39 AM, and I could hear the storm raging outside as it rocked the houseboat to and fro at Scoots Creek Marina. This was our sixteenth year the KOPA had held its annual meeting at Cave Run Lake. I wished briefly that I was somewhere a little quieter while the loose chain was whipping against the side of the boat. The next morning, over coffee, the storm had passed & once again, I was looking at a beautiful lake & glad that I was at Cave Run Lake home of the mighty musky. Considered the musky capital of the south, Cave Run can be on fire, or disappointing just like any other lake can at any given time.

KOPA was very happy that new members Richard Hines & Charles Whitt could join us for the first time & hope that they continue to excel in there communicating the outdoors across Kentucky & beyond. Several members had prior engagements, but, overall, it was another big success for the KOPA. The auction was once again a significant revenue source for the club & fun times, the food was fabulous, and I got to see not one, but two muskies swirl the big spinner I was tossing in the grass.

I want to thank all members for the continued success of the KOPA, I want to thank Curtis McCallister and Toyota Manufacturing for the continued support of small groups like ours that get the outdoors to small America, and to Scotts Creek Marina for their gracious hospitality. Special thanks to Linda Erwin for the brown beans and cornbread and the delicious cake. We will continue to be the best we can be and pass the great outdoors to a new generation along the way. Until 2020, keep a tight line. tc

Tom Clay

President Kentucky Outdoor Press Association (KOPA) http://kopa.us/
Weekend Outdoor Adventures WGOH-WUGO http://wgohwugo.com/staff.shtml
Greenup County Health Department Videos http://www.greenuphealth.com/videos.html
My Hunting and Fishing http://www.myhuntingandfishing.com/
Wrangler Network http://wranglernetwork.com/blog/caving-tips/
Kentucky Ambassador 2010 http://pageonekentucky.com/2010/10/13/2010-governors-ambassador-award-winners/


---
Update from the Secretary: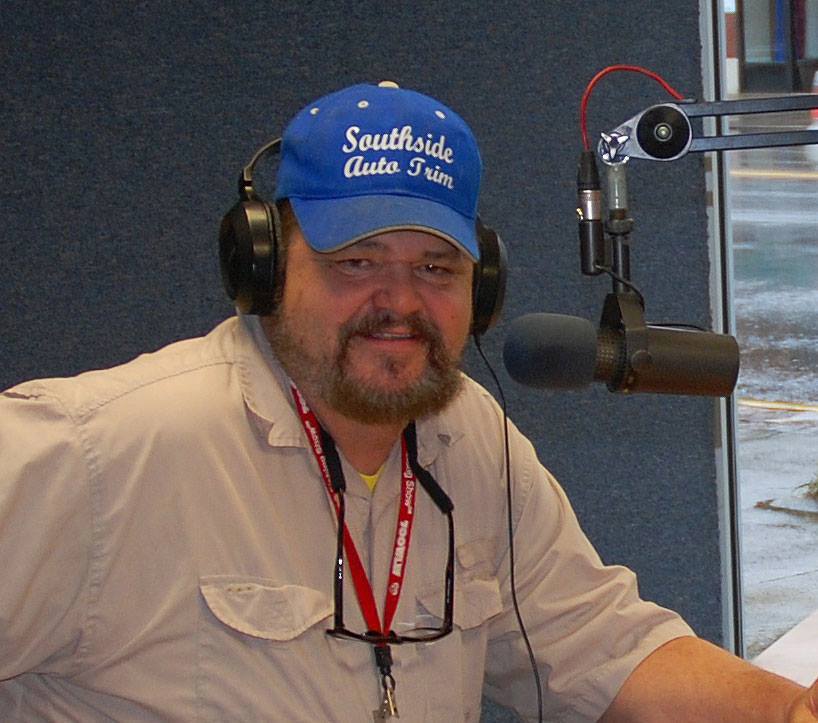 Hello everyone, I am Chris Erwin, the Secretary of KOPA. It's been a while since I have produced a newsletter as some of you know I had a bout with Cancer, and for 14 months, I was in the battle of my life. Now that it's over, at least for now, I'm trying to get back to my old self.
While our attendance was low this year, KOPA continues to forge ahead on issues that we feel will benefit the outdoor community. The conference was held on houseboats located at Scotts Creek Marina on the beautiful Cave Run Lake. The food was excellent and the fellowship was outstanding. While I was unsuccessful catching a Muskie while at the conference, I did move up the river to my cabin, where I did manage to find one there, that story is below.
If you have been following this series on Cave Run Lake, you know that last week, I told you about us finely finding the Muskie on Cave Run Lake in the deep channel bends of Licking River, resulting in my son catching a 43 incher on a small crankbait.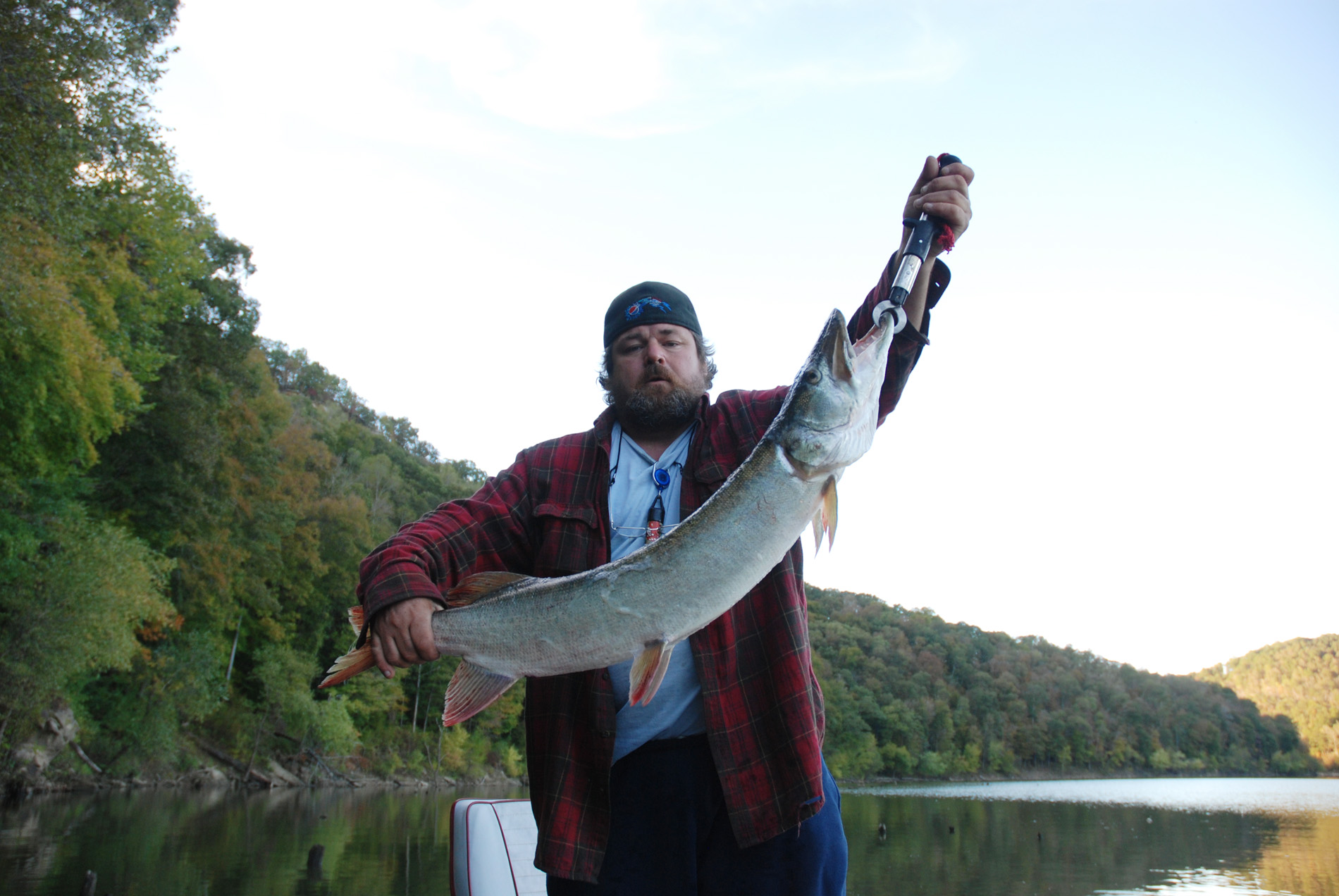 That was on Friday, and we had one more fishing day left, and Saturday would be my last chance to catch a keeper Muskie on this trip. There is an old saying taught to me back in my tournament days "never leave a place you are catching fish."

With that in mind, Saturday would find us back up the river fishing every deep channel bend in the river. One of the reasons we believe this was the place to catch fish was the fact the water was still so warm. In the river, the water temperature was about 68 degrees. However, on the flats and even in many of the creek-heads, the water temps were still in the low 70's. Usually, this time of the year, the temperature is more like 60. We believe that is why the big fish just haven't mover to where they should be.
With that in mind, we threw spinnerbaits, crankbaits, and topwater baits in every bend in the river. While this was working to catch bass, we still went three hours without a strike from a Muskie. After three hours of fishing, we still had no Muskie to even follow our bait. So we took a break and pulled to the bank and had lunch. The bluebird skies were starting to fade as the even clouds were beginning to take the sky over. The cool breeze forces us to put our sweatshirts on.

We had about two hours left of fishing; we had to get out of the dangerous part of the river while we could still see to maneuver around the stumps. With this in mind, we said we would fish through the next bend, then we would head out and maybe fish somewhere close to the camp until dark.
As we got into the deepest part of the bend only a few hundred yards from where Scott caught his fish, a Muskie took a swipe at Scott's lure as he lifted it out of the water. We did a figure eight with our rods, all around the boat, hoping to get the fish to take another look at the bait, but it appeared she was gone.

I switched rods to the same bait Scott was throwing, that same small crankbait that he had caught the last Muskie on. I suggested we cut a circle and make another pass where the Muskie had shown herself. This was an area where huge limestone rocks lined the bank, and the channel trees were to our backs as we were dead in the channel.

Once we made it to the same area where the fish was, I got a thunderous strike nearly jerking the rod out of my hand. The fish went straight down, engaging my drag and stripping some line. Experience has taught me not to fight these fish. I just held on and tried to make sure the fish didn't get in the trees. I could feel her thumping the rod, trying to dive even deeper. Scott was up and standing with the dip net as we both want to at least get a look at the fish. Then I could feel her starting up, and I began to reel very slowly.:(Continued)


In this issue:

• News from the President
• Secretary Report
• Auction News

KOPA Website Links

• Home Page
• Members Page
• Officers
• KOPA Blog
• Supporting members


---
(continued)
I turned to Scott and said, "She is coming up." We stood there like a couple dogs on point waiting as the fish boiled to the surface. I turned the fish, so her head was to us, and Scott slipped the net under her. He lifted the fish in the boat.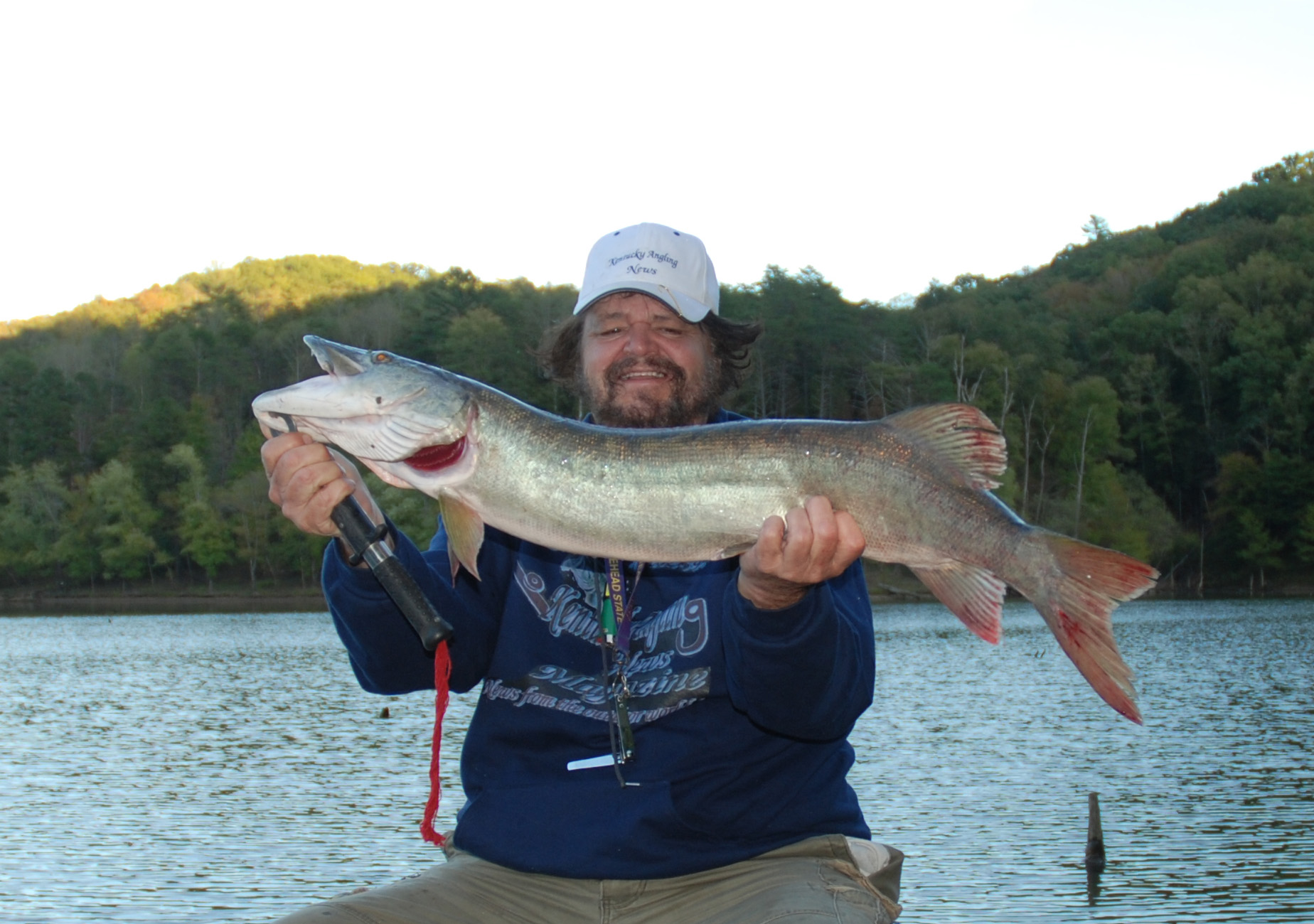 It was my turn to hold the fish, she measured right at 40 inches three inches smaller than Scott's fish, but I was tickled to catch her, making my trip everything I hoped it would be. ( note: Muskie over 36 inches in Cave Run Lake are all female, the male Muskie die in this lake from five to seven years of age making them under 36 inches) Until next time kept your lines wet and take a kid fishing.


---
A few words from Charlie Whitt
KOPA puts a human face on the sports of hunting and fishing. Stories written tell more than how to catch a bass, or hunt a duck. They rely on the nuances of sport language to enrich their writing and keep it interesting. Besides hooking a Muskie, you read about the weather and how to interpret it. Conservation has always been an important part of KOPA philosophy. But one of the most important angles is history. No matter how experienced one might be, he can still be humbled by the historical knowledge of older writers.

Charlie Whitt


KENTUCKY OUTDOOR PRESS CONTINUES SMALL BUT STRONG
"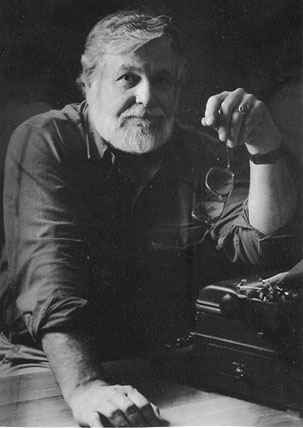 By Soc Clay

Across America, the outdoor press has been falling off in dramatic numbers. Media groups have to adjust to compensate for the loss of active membership and supporting membership revenue. The Outdoor Writers of America and regional groups such as the Midwest Outdoors and the Southeastern Outdoor Press Assoc. are scrambling to maintain a strong membership roll of qualified outdoor communicators.

The issue with large membership groups is the loss of media markets that have fallen dramatically over the past 20 years. The near depression of the 1990s closed outdoor markets all over the US. Newspaper and magazine markets plummeted. Here in Kentucky, we have lost three major markets that I am aware of. The Lexington Herald-Leader was the fist to eliminate outdoor coverage.

The Courier-Journal is down to Gary Garth's freelance outdoor column, The Duchamp Sun fell years ago as has other smaller markets. The reason, of course, is changing times in the markets. Readers are gone, and support of our basic outdoor coverage has disappeared from state tourism agencies.

Kentucky dropped promotion of fishing more than 20 years ago when they decided pleasure boating, ski-dos, and other water-borne recreation have become the preferred source of tourism revenue, eliminating fishing from the promotional scene. Take a look as the state highway map and see how many fishing or hunting photos you see. Even the exciting possibilities for hunting elk is in danger as money changers believe there is more revenue in elk tours and related activities than there is in the small amount of hunting for these animals that are permitted. Thankfully, the Kentucky Outdoor Press Association (KOPA) continues to be reliable in producing outdoor subjects where the rubber meets the road. Where an actual person still reads, watches, or listens to current outdoor subject reporting. Because KOPA is a small, but a reliable organization that has enough talent to run with volunteers, the group keeps its membership dues down to a very reasonable $10.00 annually.

We keep supporting member low so that folks like Katie Mitchell of Bass Pro Shops and the public relations manager of the Toyota Automobile Company can pick up a phone and contact our members and talk on a one to one value. We also have a special relationship with our long-time friend, Linda Powell, of the Mossberg Arms Company. There are others that support us for what we are doing, such as Don and Carla Piening of the Stand Energy Company and Barry Dean Martin, an individual who simply believes in what we are doing. For these reasons and others, KOPA will continue to be a strong force in outdoor communications, whether it be fishing, hunting, hiking, boating, nature study, and everything else outdoors.

Soc Clay



Established in 1902,
Buck Knives manufactures knives for those that love the great outdoors.